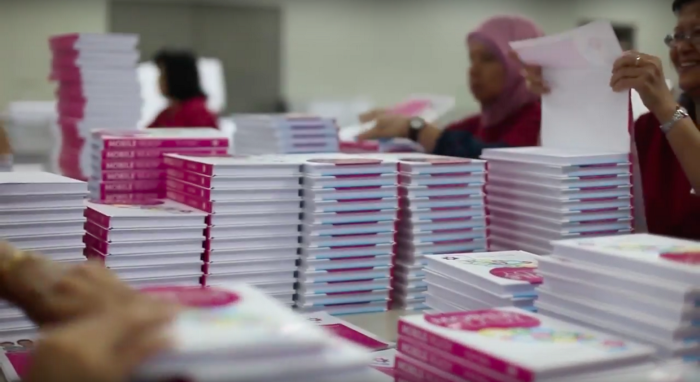 Crowdfunding your book is a growing trend and being used by more traditional and independent publishers than ever to gauge reader interest before offering you a book deal.
Great perks and bonuses are the best way to get more readers interested.
We've tracked every transaction on Publishizer, which ranges across various genres from fiction and nonfiction titles.
The data below is a very brief analysis working with hundreds of authors before, during, and after their crowdfunding campaigns. New data brings new insights, and small tweaks to a campaign can have a huge impact.
Knowing the numbers and being specific on strategy will always give you an advantage over those shooting from the hip.
First, three important things to consider:
Data reflects funds, copies sold, and readers specific to Publishizer authors, and does not take into account the size of individual authors email lists, level of influence, or persistence and commitment to promotion.
Statistics of Publishizer crowdfunding campaigns are not necessarily indicative of book sales on other platforms.
All of the information is public on Publishizer and no new or confidential information is being shared.
Top 100 gross total
Publishizer curates and tracks our top 100 bonuses (or perks) by gross total. That means individual campaign bonus packages that bring the highest amounts of funds to authors. New bonuses join the rankings each month, kicking old bonuses off the list. See the list here >
Here's what the top 100 in gross total funds have in common:
The obvious:
The top half of the top 100 tells us some general things, like when authors focus on selling large packages priced at thousands of dollars, they will quickly sell hundreds of copies. And conversely, when authors focus on bringing lots of readers to buy individual copies, funds will certainly follow.
Here's what they have in common in terms of numbers:
Lots of readers (about 200) to preorder one copy at about $20
1 reader to preorder one high priced package (usually $5k or $10k) containing lots of copies (about 150)
A small group of readers (about 6) to preorder a mid-priced package (about $500) containing a small amount of copies (about 25)
1 reader to preorder one high priced package (about $1,500) containing few copies (about 4)
Nonfiction book campaigns are more likely to sell larger priced packages that include a lot of copies
Fiction books are not as likely to make top 100, but when they do, data on price, copies sold, and readers is very similar or the same as nonfiction.
The not-so-obvious
Half of doing well at selling or crowdfunding your book is about focus. When you don't know what to focus on, it's easy to get caught up doing things that don't bring you the results you want.
Here are less intuitive things they have in common:
Whether you make the $20 copy a print version or an ebook doesn't make a significant difference to how many readers buy. Both Tom Morkes and Jon Yonfook sold $20 ebooks and got more than 200 readers to buy. While both Scott Bales and Michael Cotton sold $20 print copies and also got more than 200 readers to buy.
Increasing the price of the book to $25 (instead of $20) drops readership by about 27% and total funds by about 23%. As is the case with Nadia Finer and Jeremiah Gardner.
Lowering the price of the book to under $10 increases number of readers and copies sold by at least 30%, but decreases total funds by about 50%. As is the case with both Sangeet Paul and John Biggs on the top 100 list.
There are exceptions to every piece of data.
The rest
There have been thousands of authors to launch crowdfunding campaigns on Publishizer, totaling millions of dollars in funds and hundreds of thousands of book copies sold on the platform. The top 100 gross total is only a small percentage of our data, and certainly not reserved for authors who ran very successful campaigns.
Here's what data on the rest tells us, and some successful authors who didn't make the top 100 bonuses:
Selling out (sold out) of your $20 bonus helps sell your next bonus tier at $25. Jack Shitama, Nadir Mehadji and James Haight used this strategy quite well and it didn't slow down preorders one bit.
Any bonus priced at $100 or more becomes less about the book and more about supporting your funding goal. Melissa Stangl and Emily Page sold this to at least 10 readers each as patrons. Michael Cotton, Clara Pang and Michael Sanders gave discounts to events at this price and got over 20 readers each.
Campaigns with all or most of total bonuses sold (i.e. 6 out 7 of the tiers, or 6 out of 6), are far more likely to reach 300 copies sold. Dan Clelandand Nadia Finer are good examples of this.
Having a co-author helps a great deal. Jeremiah Gardner, Tendayi Viki and Mitch Topal doubled their reach and pre-existing relationships this way.
Most copies sold and funds obtained are within the first 7 days of the crowdfunding campaign, and then another spike the last 24 hours.
How do you get people to buy?
I asked Jack Shitama how he got 500 preorders in 30 days. Here's what he said:
"I'd say there were two things. The first was email. I used Mailchimp and had three different lists. One was blog subscribers, the other was people who had taken my courses and the third were personal contacts. I kept The lists updated so when people ordered I would mark them appropriately. I sent a total of three emails over four weeks to those who have not ordered and I sent one update mid campaign to those who had ordered and a thank you at the end of the campaign. I also identified about a dozen prospects for packages and contacted them directly via email and phone call and that yielded great results as well."
I asked Jeremiah Gardner and Tom Abbott how they got sponsors to buy bonuses priced at $5k and $10k. Here's what they said:
"We had a great conversation with Etsy's creative director about why The Lean Brand, and he became a $5k supporter of what we were trying to do. The $10k sponsor was Ericsson, they wanted us to come give a keynote and book signing during their Innovation Summit. These were both pre-existing relationships." — Jeremiah Gardner
"We approached two of our top clients with the opportunity to engage us for training at a discount, along with other perks, and the offer was valid only during the book campaign. One of them said 'yes'! I suggest authors leverage their existing community, database, social media etc. since the relationships already exist." — Tom Abbott
I asked Stu Krieger how he sold 300 copies of his novel in less than 24 hours. He said:
"If I have any advice to other authors, it's to be nice to everybody you meet because some day you might want to sell them a book!"
What about publisher interest?
What does this data tells us about getting a book deal?
Publishizer started tracking publisher interest over the past two years only, so that data is incomplete compared to the numbers above. What I can tell you is that every author in the top 100 gross total list got publisher interest and at least half of the authors mentioned in this article got a traditional book deal.
More copies sold and more readers are two of the largest criteria publishers have for offering book deals. But that's an entirely new topic altogether. More on that later.
Cheers,
Read more about how authors market their books. Or apply here to our next book accelerator batch.