'Don't you dare teach my daughter to fear the forest' is a call for all women everywhere to reconnect with their divine feminine power.
| | |
| --- | --- |
| | Mind & Body women |
| | London, United Kingdom |
| | 15,000 words |
| | 75% complete |
| | 5 publishers interested |
Synopsis
'Don't you dare teach my daughter to fear the forest' is a call for all women everywhere to reconnect with their divine feminine power.
I started putting this book together after the title poem went viral over social media. One day in 2016, I had 4 visitors to my little blog. The next I had 10,000 and it just kept growing. I was inundated with requests to provide the poem in poster form so that it could be given as gifts between women and shared at women's circles. I was even able to raise a few hundred dollars for the charity 'Womankind' through the popularity of the poem online.
It is a poem with different meanings for many people but for me it speaks of society's attempts to drill fear into us. Fear of the outside, fear of the world, fear of nature, and a fear, most of all of what lies within. To fear what lies within is to fear our own power. This is why I have decided to put together a book. Women want to perpetuate the ways of our ancestors and pass along the wisdom they have learnt in their lives, but maybe they don't have the voice or the words or even the time to do it. Let the poems in this book be a catalyst for dialogue between yourself and your daughter or your granddaughter or your niece.
This collection of poems focuses on:

- The archetypal energies of maiden, mother, enchantress and crone
- Healing ancestral wounds
- The woman and nature relationship
- Recovering the right to express honest emotions
- Accepting the dark as well as the light within us all.
Each poems stirs ancient memory, the truth of what it means to be a woman, and each is offered with an affirmation to pray or meditate upon.
It is our heritage, our birthright, our responsibility as women to stand in our own power. 'Don't you dare teach my daughter to fear the forest' takes readers on a healing journey to reclaim their power from a society that works so hard to make us all fear and forget it
Outline
I am not quite finished yet but expect there to be 4 or 5 poems, possibly more per chapter. This is what I have sorted out so far.
The poems will be split into four chapters. Each embody the energy of the archetypes and each finish with an affirmation/prayer for the reader to work with.
Chapter One. Archetype: Maiden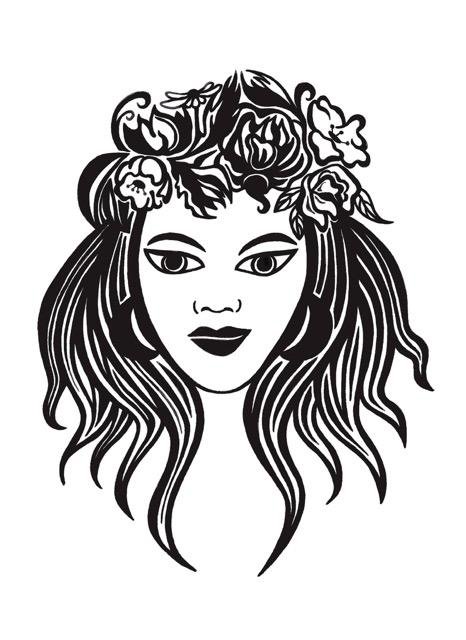 Poems
1. 'You can't see me'. For the women who know that reality is mirrored in who we are and what we represent.
2. 'God and a woman'. The feminine experience with society's notion of religion and spirituality.
3. 'The priestess lives on'. For the woman who knows she is a priestess and is open to carrying that ancestral wisdom with her.
Chapter Two. Archetype: Mother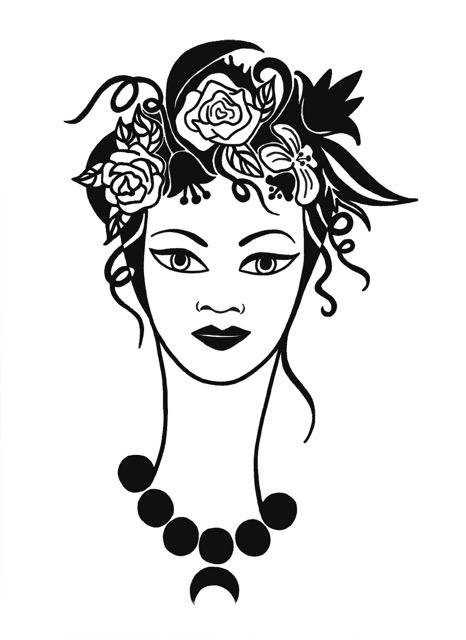 Poems
1. 'Don't you dare teach my daughter to fear the forest.' The truth of the soul of the woman and for the women who see themselves in the forest.
2. 'The wounds of the mother'. For the healer within.
3. 'The queen'. For the woman who knows that it is okay to fall before she claims her crown.
Chapter Three. Archetype: Enchantress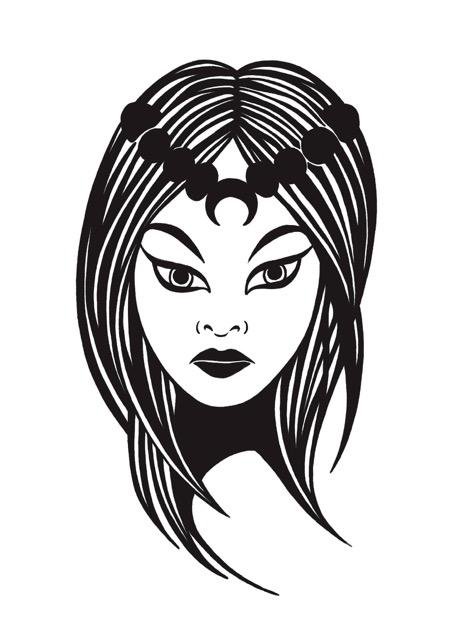 Poems
1. 'The sacred woman'. For the woman who knows that the answers she seeks, can be found within.
2. 'The reality of woman.' Stepping out of the box and staying there.
3. 'Live like the wind.' For the women who do not fear death and endings.
Chapter Four. Archetype: Crone
Poems
1. 'The wise woman knows'. For the woman who is connected to her potential.
2. 'The bury things woman'. Ridding the fear of the dark.
3. 'Desert reflections'. Embracing nothingness.

*Illustrated by Joan van der Wereld. Contact for art commissions: [email protected]
*Book cover artwork by Alice Mason. Etsy Shop: AliceMasonArtist
Audience
Nielson bookscan reports a 10% year on year increase in poetry sales (Sept, 2017). The uplift in sales in the poetry sector has been attributed to increased diversity: poetry from people of different ages, from people of colour who are putting their work out there, as well as young people discovering poetry over social media.
Poetry sales amounted to 9.9 million pounds in 2016. Bookscan stats showed that 2017 sales were up 16% in value to 86,664 copies in the 1st quarter.
Eight of the ten bestselling contemporary poetry books of 2016 authored by a single person were by women, garnering a stronger female audience for poetry (S.Herbert, exec director at the forward arts foundation).
I would therefore expect to attract an audience consisting of mostly women of all ages and women from a range of backgrounds as I incorporate my experiences of being half Turkish and being female.
I am not of the typical background that most people attribute poets as hailing from, and I think this may appeal to new poetry readers.
Furthermore, this book would be a great gift for women, between women.
Author
T.Y. Chambers was born to an English mother and a Turkish, Muslim father and was raised on a council estate in multi-cultural Hackney, East London. Frequently in and out of friend's houses from a variety of cultures and family situations, Chambers encountered the modern feminine archetypes that emerges in her writing now. 'The caretaker' as the strong single mother, the grandmother taking care of her grandchildren as sole provider and carer, the broken woman healing herself, the woman who breaks out of the box, 'the activist' who crosses boundaries to fight for her daughters' rights, 'the rebel'... all have led her into deep appreciation and admiration for the female soul.
In 2009 she left England for Syria to further explore the feminine by 'finding herself' and lived there for a few years. It was the place of her death and rebirth and in the deserts she had her dark night of the soul, but she survived and she self published a memoir about her spiritual quest in 2016.
It went to number 1 twice in its categories on Amazon and since then Chambers has written spiritual articles for Elephant Journal and Thought Catalog.
After a poem she wrote went viral on social media in late 2016, T.Y. Chambers has focused on writing poetry for women and has been sharing her work with several online communities she is part of.
Promotion
- Offer giveaways on social media
- I already have email addresses of a few hundred people who contacted me regarding the poems I have written over the past year - send out a newsletter
- increase presence in facebook groups that are already full of my target market
- create merchandise to give away with the logo 'Don't you dare teach my daughter to fear the forest'
- Enhance my goodreads presence
- create facebook and instagram advertising campaigns
Competition
The reason I decided to launch this campaign was because of the lack of publishers interested in poetry as they are of the opinion that poems do not sell. Therefore there are not many poetry books that I can compare myself to that have not been self published.
However some of my suggestions below, refer to themes present throughout my book proposal such as the rise of the feminine and the connection women have to nature.
Milk and honey: by Rupi Kaur
Andrews McMeel publishing
2016
Anyone who enjoyed this might enjoy my writing as my work covers vulnerability as hers does too.
If women rose rooted: by sharon blackie
September publishing
2017
This is about reconnecting back to the Earth. she provides her own experiences of this whereas my book is more of an offering of inspiration although we both have the same aim.
Rise sister rise: by Rebecca Campbell
Hayhouse
2016
This book is about healing. Learning how to heal from within. I would say my work is different because it takes an approach that encourages readers to look at the darker side of life and heal from there. Campbell's work has a lighter feel to it. I write about depression and death and accepting that they are part of life.
The divine feminine fire: by Teri Degler
Institute for conscious research
2009
She guides women into accessing their creative sides through her affirmations and prayers whereas I am focusing on acceptance. Mine are journeys into yourself.
Warrior Goddess Training: by Heatherash Amara
Hierophant publishing
2014
My work is encouraged to be a natural process towards healing whilst hers is more of a step by step guide. My healing offerings need no work. They only require realisation.
Sample
(first part of) The Wounds of the Mother
They say I have my mother's eyes. They shine an English hazel when I rim them with Kohl, a nudge to my Turkish ancestors - strong women with strong arms sporting rolled up sleeves, ready to pound dough into flat bread to feed their children.
They say I have inherited her power of spirit, her quiet voice, the un-elegant way she expresses her emotions.
"You are just like her!" they cry in delight.
And I smile.
My wonderful, ever-giving mother is just like me.
But then I realised that nobody ever told me I had
inherited her wounds; deep, dark holes in the ground,
tunnels that lead far away from the light.....
The Affirmation

I am the queen of renovation
an architect with no fear of the storm.
The shattering of my heart
a chance to build new rooms
where more love can live.
You (full poem)


I come to you, my moon
to make waves of the blood in my veins
so that I may find steadiness
on the seashore
where you and I are creating a life together.
I come to you, my sun
to grow the dark parts of me that have been denied,
so that I may accept myself fully,
so that the woman that I am is not fractured by society's obsession with the light.
I come to you, my night sky
to crush stars into slivers of glass for me
so that I may make a mirror of remembrance
to never forget the truth of myself.
Within you I have found my moon, my sun, the stars and all my days.
Within you is all I need on my journey to know myself.