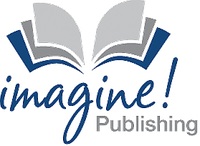 Imagine, a Charlesbridge imprint
500 copies • Completed manuscript • Looking for children's, history, women's studies, gender studies, multicultural studies, politics, nature and the environment, health, and wellness.
Charlesbridge publishes high-quality books for children, with a goal of creating lifelong readers and lifelong learners. Our books encourage reading and discovery in the classroom, library, and home. We believe that books for children should offer accurate information, promote a positive worldview, and embrace a child's innate sense of wonder and fun. To this end, we continually strive to seek new voices, new visions, and new directions in children's literature.

In 2010 Charlesbridge acquired Imagine Publishing and expanded our children's picture book list with books that included CD performances by notable personalities such as Peter Yarrow, Judy Collins, Kenny Loggins, and Neil Sedaka. Imagine Publishing also brought Charlesbridge into the adult trade publishing business with an eclectic list of nonfiction titles and cookbooks, as well as a popular list of puzzle books.
Traditional publisher
Literary Essay, Mind & Body, Art & Photography, Biography & Memoir, Biography & Memoir, Career & Success, Cookbooks, Food & Wine, Communication Skills, Corporate Culture, Current Affairs, Economics, Entrepreneurship & Small Business, Health, Fitness & Dieting, History, History, Illustrated Books, Journalism, LGBT Non-Fiction, Management & Leadership, Nature & Environment, Philosophy, Politics & Social Sciences, Politics & Social Sciences, Popular Science, Psychology, Science, Science, Society & Culture, Society & Culture, Sports & Outdoors, Technology & the Future, Travel
United States

eBooks2go
100 copies • Completed manuscript.
eBooks2go, Inc. was founded in 2011 to provide the missing link for all your publishing needs. Our end-to-end solutions provide the guidance and support that enable publishers and independent authors to pursue their passions. To date, we have helped more than 750 authors and 100 publishers worldwide. We offer an array of simple and affordable solutions to assist self-publishing authors at every stage of the book publishing process. Our comprehensive service offering includes editing, print and eBook production, book marketing, cover designs, ISBN registration, and even website designs. We are a single source for all of your publishing needs.
Hybrid publisher
Children Fiction, Literary Fiction, Mind & Body, Mystery, Thriller, Horror & Suspense, Romantic Fiction, Science Fiction & Fantasy, YA Fiction, Biography & Memoir, Business & Money, Career & Success, Cookbooks, Food & Wine, Health, Fitness & Dieting, History, Journalism, Personal Growth & Self-Improvement, Politics & Social Sciences, Religion & Spirituality, Science, Society & Culture, Sports & Outdoors, Technology & the Future, Travel
Worldwide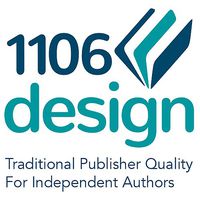 1106 Design, LLC
500 copies • Completed manuscript.
1106 Design provides book design, production, and publishing services for independent authors who seek all the quality of traditional publishing without forfeiting their rights and royalties in return. 1106 Design provides traditional publisher quality with one-stop, end-to-end services from copyediting to worldwide distribution. We operate just like a publisher with one difference: YOU maintain complete control of your book, your schedule, and most importantly, your payments.

In our model, distribution accounts are set up in your name. When a book is sold, the retailer takes a cut, the printing cost is deducted, and the balance is deposited directly into your bank account, never ours first. The difference can amount to several more dollars per book in net revenue to you. Our most popular package for non-fiction books, 50,000 words and under, including copyediting, cover design, interior layout, proofreading, eBook formatting, and distribution set up in your name is just $7,353. Fiction titles are slightly lower, $6,488.

Need a different solution? Let's talk! We'll customize our services to your exact needs. At 1106 Design, we love helping authors release great books! If all of the above interests you, please respond with your email address and/or telephone and we'll reach out to answer all your questions. We hope to hear from you soon.
Service publisher
Children Fiction, Christian Fiction, Commercial Fiction, Contemporary Fiction, Historical Fiction, Literary Essay, Literary Fiction, Mind & Body, Mystery, Thriller, Horror & Suspense, Mythology & Folk Tales, Poetry, Science Fiction & Fantasy, Women's Fiction, YA Fiction, Biography & Memoir, Business & Money, Career & Success, Children Non-Fiction, Christian Non-Fiction, Cookbooks, Food & Wine, Communication Skills, Corporate Culture, Current Affairs, Economics, Education, Entrepreneurship & Small Business, Health, Fitness & Dieting, History, Humor & Entertainment, Journalism, Management & Leadership, Marketing & Sales, Mindfulness & Happiness, Money & Investment, Motivation & Inspiration, Nature & Environment, Parenting, Personal Growth & Self-Improvement, Philosophy, Politics & Social Sciences, Popular Science, Productivity & Time Management, Psychology, Reference, Religion & Spirituality, Science, Sex & Relationships, Society & Culture, Sports & Outdoors, Technology & the Future, Travel, YA Non-Fiction, Science Fiction & Humour
Worldwide

Authors Unite
250 copies • Completed manuscript.
Authors Unite helps you become a profitable author and make an impact. We take care of printing and distribution through major online retailers, developmental editing and proofreading with unlimited revisions. We take care of the entire process for you from book cover design all the way to setting up your backend so all your book royalties go straight to your bank account. We can also help with ghostwriting if you prefer not to have to figure out all the steps on how to write a book yourself.

With our book marketing services, you don't need to worry about figuring out all the steps on how to market a book or how to become a bestselling author. We've helped hundreds of authors become bestselling authors on Amazon, USA Today, and The Wall Street Journal. We take care of the entire book launch process for you to help you sell thousands of copies of your book and become a bestselling author.


View case studies here: https://authorsunite.com
Service publisher
Children Fiction, Christian Fiction, Comics & Graphic Novels, Commercial Fiction, Contemporary Fiction, Historical Fiction, LGBT Fiction, Literary Fiction, Mystery, Thriller, Horror & Suspense, Mind & Body, Mythology & Folk Tales, Romantic Fiction, Science Fiction & Fantasy, Women's Fiction, YA Fiction, Biography & Memoir, Business & Money, Career & Success, Children Non-Fiction, Christian Non-Fiction, Communication Skills, Corporate Culture, Crafts & Hobbies, Creativity, Current Affairs, Economics, Education, Entrepreneurship & Small Business, Health, Fitness & Dieting, History, Humor & Entertainment, Journalism, LGBT Non-Fiction, Management & Leadership, Marketing & Sales, Mindfulness & Happiness, Money & Investment, Motivation & Inspiration, Nature & Environment, Parenting, Personal Growth & Self-Improvement, Philosophy, Politics & Social Sciences, Popular Science, Productivity & Time Management, Psychology, Reference, Religion & Spirituality, Science, Sex & Relationships, Society & Culture, Sports & Outdoors, Technology & the Future, Travel, YA Non-Fiction, Science Fiction & Humour
Worldwide