Synopsis
News: To put our philosophy into positive action, the author would donate 10% of his personal profits from Rainbow Warrior Handbook to MOAS – Migrant Offshore Aid Station Foundation to provide search and rescue assistance to migrants and refugees in distress at sea.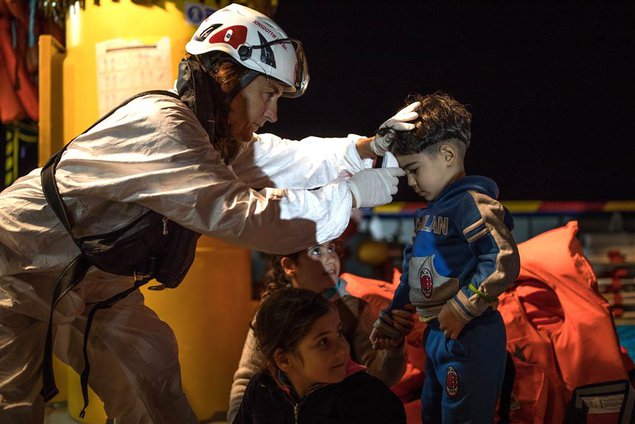 "Every drop of acid is Mother Nature's teardrop, shed to help us flow back into Her embrace."
Every time a psychonaut embarks on a psychedelic journey, it's more than just hearing colours and seeing sounds. It's an insight into our boundless minds. It's a reconnection with our ancient origins. And it's a humbling trip to the infinite universe.
On psychedelics, different parts of our brains become activated and connected in ways that they have never been – in other words, we're maximising the physical potential of our brains, and tapping into the full potential of what evolution has given us – a potential we've always possessed, a potential to understand that we're all part of something bigger, like we're all connected, like we are all one.
For thousands of years, in numerous cultures, the psychedelic state of mind is often seen as a sacred level of consciousness that allows us to see the world with greater clarity, understand our purpose, and reinforce our awe for Mother Nature.
In modern societies however, in the pursuit of material wealth and power, combined with ignorance and fear, the psychedelic mindset has been dismissed as superstition, and the substances classified as illegal.
While the industrial capitalist system has worked so far, we also know that those who fail to keep up are left to fend for themselves, those in need are exploited by those in greed, and the planet has become a well to be milked for what it's worth, at any cost.
At the current rate we're going, our technological advancements could possibly become a double-edged sword that could either be wielded to wipe out humanity through biochemical warfare or terrorism, or defend us all from the perils of fatal diseases, solve the energy crisis, and restore the ecological balance required for life to thrive on the Earth. Which direction we choose to go is entirely up to us.
It is therefore high time to relearn these psychedelic lessons, and once again call forth the Rainbow Warriors – a compassionate, empathetic breed of revolutionaries, activists, lovers, dancers, artists – a tribe that truly understands that our survival hangs on the delicate, perfect balance of Earth's interconnected ecosystem, an army of love that genuinely wants to make the world a nicer place for all living beings.
The Rainbow Warriors believe that a global way of life built on peace, love, unity, respect, sustainability, and freedom, is the way forward. And today, you and I are invited to be the revolutionaries that would set this cornerstone for the future in place.
In this book, I would like to share the different concepts that I have understood from my psychedelic trips. We would, together, explore diverse topics such as the purpose of existence, the ego, gender, sexuality, environmentalism and capitalism – because every area of our lives can be reexamined and realigned with love to be at its core. And through that, may we inspire others and help every living being around us to the best of our abilities. Because if we want the world to love, we have to begin by loving the world.
So let's go, dear Rainbow Warriors. We're off to start the next love revolution.
Outline
WELCOME TO THE PSYCHEDELIC WORLD
1. If everyone took acid, the world would be a better place

Why do so many of us feel like "we are one" when we take psychedelics? Is it a mere chemical reaction? Or is there something deeper behind it? How can we, then, take the best of what we have learnt from our explorations and apply them to our everyday lives? How can psychonauts actually make the world a better place?
2. Entheogens. Not drugs.
If psychedelics claim to teach us so much and help us become better people, why are they illegal? Are all drugs created the same? How can we, then, differentiate between a harmful drug and an entheogen that helps us develop ourselves? Is there a future where psychedelics can be reintroduced to the mainstream society as part of personal growth?
3. The first trip
An intimate insight into my first psychedelic trip, a journey into my thoughts and my sensations. If we're taking acid for the first time, what should we expect? How can we prepare ourselves for it? What happens when the trip is bad? What can we do in such an event?
THE PART WHERE WE GO "WE ARE ONE"
4. What does "we are one" even mean?
One of the biggest realisations from psychedelic trips, and the most quoted / misquoted one, is the expression "we are one". But most of the times, we don't even know what the we're talking about. Let's clear it up right here. How are we one? Why are we one? And so what, if we are one?
5. Earth is a single living being. We're not too sure about the universe though.
Here, we'll go into the idea that the entire planet Earth is one single ecosystem, in other words, a single, living being. How does the natural world so seamlessly function as a complete system where all living organisms in it are connected and interdependent? What does that mean for humans? What's our place in this system?
6. Help! Why are humans such assholes?
So why are humans the only species that don't seem to want to play ball with Mother Earth? Are we really special? If evolution is about survival, why does human evolution seem to be taking us towards our own destruction? What, then, would be the next stage of human evolution?
7. Sentient beings – different, but equal
Carrying on from the concept of "maybe humans should stop being assholes", in this chapter, we'll discuss the celebration of the differences of all sentient beings, including you, me, all other human beings, animals, and plants, and how to see all living beings as our equal. Most importantly, we'll talk about what we can do to restore this equality.
QUESTIONING GOD AND STUFF
8. Keep asking why until no one can give you any more answers
In this chapter, we'll give useful tips on how to be that irritating kid that keeps asking "why" to everthing you say. Because every "why" brings us closer and closer to the "truth", except for the "truth". Here's when we find out about the interesting reasons we do what we do and really understand ourselves, instead of being told to conform to "This is just what it is".
9. God isn't your God
Why do all lifeforms fight so hard just to stay alive and continue staying alive for generations? What's the point? Why do we even have such a strong desire to live? Yes. Let's discuss this mystery that has plagued humanity since we became self-aware. So what if there's a higher power or purpose? So what if there isn't?
10. Enlightenment might not that fun
Buddha has always preached enlightenment as the end-goal. You know, the whole, freedom from the wheels of reincarnation and just "be". But wait a minute, what if enlightenment isn't that fun? What if the whole point is being reincarnated into different manifestations of the universe so that we can explore its possibilities?
QUESTIONING OURSELVES
11. The problem with Ego. Or not.
The spiritual gurus always tell us to rid ourselves of our egos (see previous chapter). But what's wrong with having a big ego? How does that affect our lives? And how does that affect those around us? Here, we'll go deep into ourselves and understand what makes us feel unique as individuals, and whether that's really such a bad thing.
12. Boys like blue and girls like pink
Is there really a divine masculine and feminine? What roles do members of different genders play in our society? What does it mean to be born with a penis, or a vagina, or both, or none? Gender has always been a highly debated topic in the media. But to the Rainbow Warriors, in our quest for freedom and equality, lines get very blurry.
13. Am I gay?
Well, maybe. There's a side that argues that our sexuality is something we're born with. There's the other camp that says it's more of a choice and people can change. Why should we care so much about who Bob's fucking? Why is the society so homophobic? What would the Rainbow Warrior do?
14. Am I racist?
We really hope not. Here, let's discuss skin colour VS culture. Often, what racists do is to associate certain skin colours with certain stereotyped cultures. We can't say, "I don't like Buddhists", but can we say "I don't agree with certain values taught in Buddhism, based what I know about it."? How do we foster togetherness and yet celebrate the differences in our cultures?
QUESTIONING SOCIETY
15. Capitalism, socialism, communism and other -isms
It's somewhat fashionable these days to post iPhone selfies of ourselves holding a "Fuck capitalism" sign on Facebook, while wearing Adidas originals and drinking Carlsberg. Do we really mean what we say? Why are we so caught up about destroying these -isms? Why are we still buying bullshit? Is there a better -ism we can look toward for the future?
16. Monogamy, polygamy, and everything in between
Because they love one another. And their love has to be confirmed by a ritual that would bind them together to their promises, so that they would be with each other until the day they die. Beautiful? Or a little… unnecessary? Here, we'll discuss our conformity to monogamy and whether that comes naturally, or whether we've just been taught into it. Is there a better, more loving way, of approaching romantic relationships?
17. It's ok to eat a cow, but not a dog
If you've bought this book, you're probably living in a country where you have a choice of what to eat for your next meal. What would you choose? Eat healthy? Or eat happy? Why not both? Let's get ourselves uncomfortable with the whole idea of veganism and why we should all try to not eat another animal. In order to change the world, one of the first things we should all change is our diet. We'd also throw in a bonus nugget on why some vegans are so angry all the time.
18. New-age wisdom or pseudoscience
It's common amongst people who are open to psychedelics that they're open to many possible forms of "new age" stuff. This chapter wouldn't proof to you whether crystal healing actually heals, it would instead help us explore the idea of openness to unfamiliar ideas VS gullibility. Since we're questioning everything, why can't yoga be questioned too?
WAKING UP
19. Life is a miracle. Celebrate it!
If there's only one idea that cannot be disputed in this book, it is this: You are a miracle. The fact that we exist, how carbon atoms are combined to make living, breathing, thinking systems like us, how we were the winning sperm that made it out of the millions that lost their way – we should spend all our lives feeling happy that we're alive. Here's where we take everything we have learnt, and move forward with purpose and power.
20. Dance and the universe dances with you
Dance and music are present in all cultures, no matter how isolated they are. Even before words existed, humans were dancing. Something special happens when we dance together. It's our beings' feedback to the heartbeats of the planet. Let's journey to the festivals, and from the dust we stomp up from the ground, we shall build new societies.
21. Peace. Love. Unity. Respect. Freedom.
World change begins with us, in us. We're not sure where we'll go from here. But universally, we could all agree that the five pillars of an advanced human society is built upon these five important pillars of peace, love, unity, respect, and freedom. We'll examine how we can live and spread these values with our every breath, every action, every word, in every waking moment. And it is here, where we become true Rainbow Warriors
Audience
Today's psychedelic movement includes those who are professionally involved in the fields of medical research, psychology, and spiritual education. It also includes the first-time acid tripper, the psytrance raver, and those who enter a techno club every Friday evening to emerge victorious on a bright Monday dawn. These mad hatters would be the most avid readers, and the most powerful voices, for Rainbow Warrior Handbook.
Potential Rainbow Warriors:
Promotion
Buddha Mag Facebook and Instagram promotion:
Author's Facebook promotion:
Facebook advertising:
1,000 SEK (105.13 EUR) across 14 days, targeted to audiences in Europe interested in topics of psychedelics, shamanism, psychedelic therapy, spirituality
Reach: 27,000–72,000 Facebook users
Book promotion at psychedelic gatherings around the world:
The author would actively promote his book through the organisers of psychedelic gatherings and raves, including Andra Världen in Sweden, Ozora Festival in Hungary, Desert Dance Festival in Egypt, and Mukti Gathering in Palestine. Whenever possible, he would personally give speeches at these festivals to help promote the book and the movement.
Competition
The Politics of Ecstasy – Timothy Leary
Published September 4th 1998 by Ronin Publishing (first published January 1st 1968). Timothy Leary's most provocative and influential exploration of human consciousness, written during the period from his Harvard days to the Summer of Love.
Instead of covering only the political implications and ramifications of LSD, Rainbow Warrior Handbook would focus more on the positive actions we can take to change the world's perception of psychedelics and its current condition.
The Psychedelic Experience: A Manual Based on the Tibetan Book of The Dead – Timothy Leary, Ralph Metzner
Published October 12th 2000 by Citadel Underground (first published 1964). A detailed guide on psychedelic trips and how to identify certain experiences and learn from them, through the ideas presented in the Tibetan Book of The Dead.
Rainbow Warrior Handbook would only cover a chapter of the actual psychedelic trip. Most of the book, instead, would be dedicated to providing guidelines on life and perception after the trip itself.
Food of the Gods: The Search for the Original Tree of Knowledge – Terence McKenna
Published January 1st 1993 by Bantam Books (NY et al.) (first published 1992). A revisionist look at the historical role of drugs in the East and West, illustrating the human desire to partake in "the food of the gods", and the powerful potential to replace abuse of illegal drugs with a shamanic understanding, insistence of community, reverence for nature, and increasing self awareness.
Though similar in their premises, Rainbow Warrior Handbook would be tuned towards a wider, possibly less academic audience, to affect their relationships with themselves, their communities, and the world, taking into account modern developments in social media, feminism, veganism, and gender.
Moksha: Writings on Psychedelics and the Visionary Experience – Aldous Huxley
Published April 1st 1999 by Simon & Schuster (first published 1977). A collection of Huxley's writings highlighting the dangers modern culture was creating through explosive population increase, headlong technological advance, and militant nationalism, and how he saw psychedelics as the greatest means at our disposal to "remind adults that the real world is very different from the misshapen universe they have created for themselves by means of their culture-conditioned prejudices."
Similar to Terence McKenna's book, Moksha's premises would not all apply neatly to today's world fuelled by "likes" on social media, Trump as a president, and mankind's encouraging foray into renewable energy, increased awareness of psychedelics through the internet, and the issues faced by today's generation of misfits – which would be taken into consideration, and examined, with a fresh pair of eyes, through Rainbow Warrior Handbook.