One woman's search for healing and peace of mind on El Camino de Santiago - with two donkeys, a wobbly cart, a selectively-mute Portuguese hermit and a faithful German pilgrim.
| | |
| --- | --- |
| | Memoirs Travel |
| | Bali, Indonesia |
| | 80,000 words |
| | 50% complete |
| | 11 publishers interested |
Synopsis
On the brink of turning 50, and still struggling with the aftermath of a near-death accident, Canadian writer, artist and labyrinth-maker Amit Janco chronicles her experiences of walking nearly 1000 kilometers on Spain's legendary pilgrimage route, the Camino de Santiago - with one dog, two donkeys, a wobbly cart, and a handful of pilgrims.
(Un)Bound Together is a memoir in which Janco (a.k.a. the Healing Pilgrim) grapples with invisible disabilities, emotional duress – past and present; and a motley cast of characters that populate her adventure.

The story of Janco's journey will resonate with any reader who has dreamed of adventure and exploration – but has put it off for a million reasons. It's for those who struggle in life - with chronic pain, disability, depression, despair.

What if you too could crank up your healing by taking a long walk, immersing in nature, slowing down? What if you found the courage and tenacity, to trudge mindfully - or soar! - in the direction of dreams you shelved long ago? What if you could imagine the world as an empty stage, waiting for YOU to step into the light, pursue your dreams and reach the highest expression of yourself – despite your limitations and the tumult of life?

This book is a testament to healing as a path and process. Janco invites you to join her on the ride - through all the smooth and bumpy bits alike.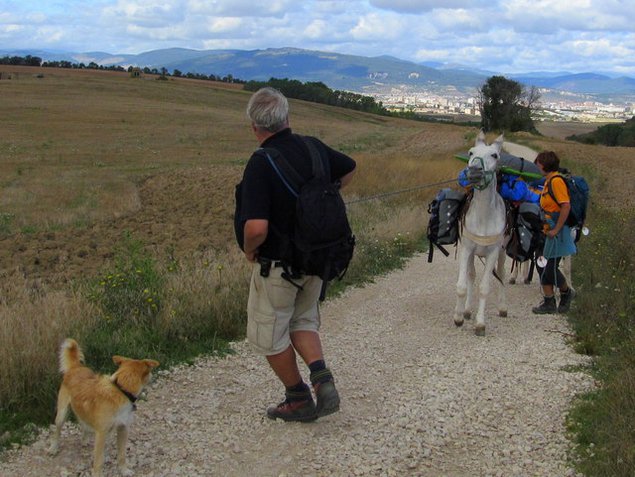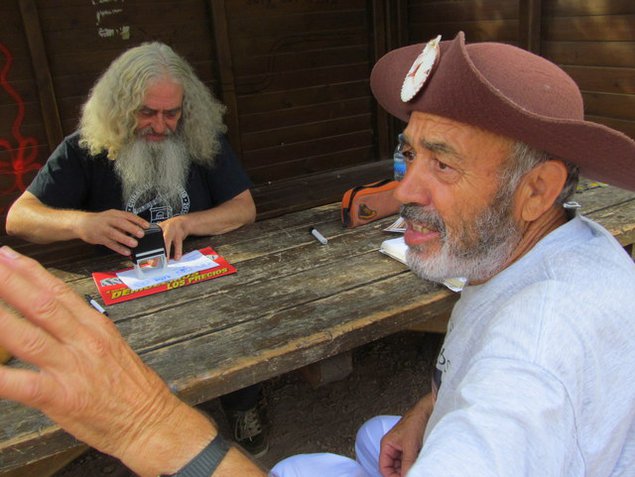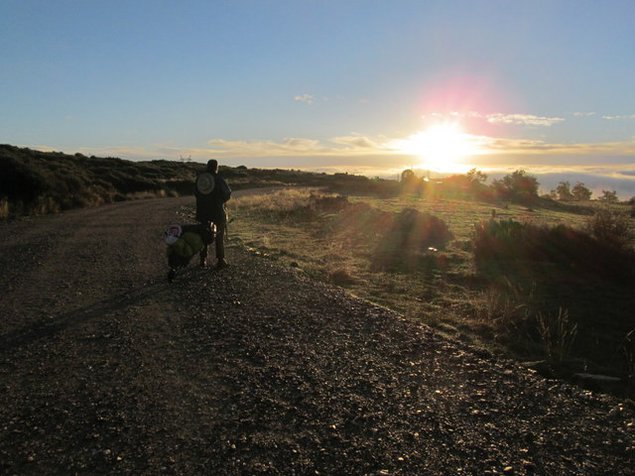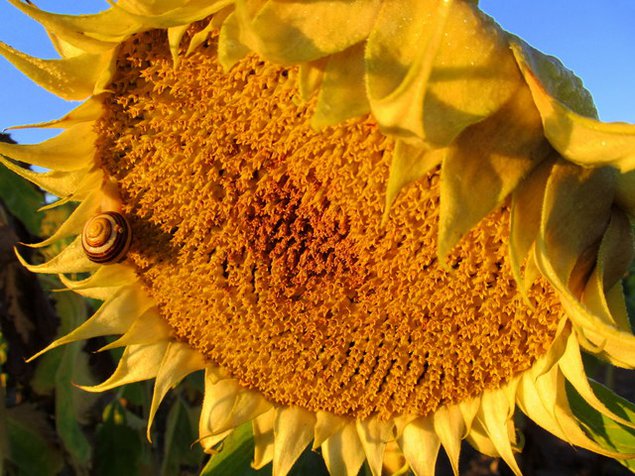 Outline
Prologue
A close brush with death lands me on my back. My new normal includes pain, a pair of invisible impairments - and a renewed desire to walk the Camino de Santiago; a goal that may have once been within easy reach now reveals a fair share of obstacles. But with faith and unshakable determination, I steam ahead without looking back.
Chapter 1: Getting in Gear
What it takes to gather together the gear – which might mean locating a Sherpa instead of a taxi, or a wheelie device that will haul my backpack over the long road ahead.
Chapter 2: The Pamplona Connection
While waiting to begin: Taking stock of this crazy idea; gauging distances, doing a trial walk and contemplating aborting. Meeting my German leader and his pack: a frisky dog and two donkeys.
Chapter 3: Meeting Monika
A solo German traveler pokes her head in the door – and ends up joining the fray.
Chapter 4: Gratitudes
The ease of feeling thankful when walking with friendly pilgrims (and other creatures), amidst magnificent surroundings. The challenge of sustaining that gratitude when cracks appear.
Chapter 5: The Weight of Whine
The aches and anxieties of pilgrims with heavy packs, tight boots and first aid kits. I watch, wait and wonder when my turn will come.
Chapter 6: The Road to Wellness
For all the Spaniards' crises and pilgrim traumas, the Camino has a gift: healers, massagers, meditation in droves. Revisiting my own trauma comes as a surprise.
Chapter 7: Das (Left) Foot
Much ado about socks and scissors. I give up on the boots – in favor of sandals. Blisters begone! My feet breathe again.
Chapter 8: Saint Santi
One obedient dog – beloved by all. A savior, sniffer, dowser (in training?), leader of the pack who will not let us go astray.
Chapter 9: Sit Happens
All around me, a whole lot of sit happens. On chairs. On stoops. On bicycles. Finding my away around the sobering reality of how (and where) not to sit – while everyone else does.
Chapter 10: Abandonada
When people and donkeys leave, when cities empty out, and I find myself with time to spare in between walking gigs.
Chapter 11: Wild and Crazy
Spotting Cheryl Strayed on the floor. Hearing Hebrew on the road. Wrangling with Spanish when Indonesian is on the brain.
Chapter 12: Meeting the Juan(s)
A concealed Carrix is unloaded and revealed. The (real) Juan is revealed as well. Something is amiss.
Chapter 13: The Blister Brigade
Walking with a man whose lips are sealed. Meanwhile, chatty pilgrims shed packs and boots, revealing blisters and sores. Moaning gives way to stitching.
Chapter 14: In Search Of
When things start to fall apart, the seeking begins. Nature is a balm, in all its guises. A tapas feast. New friends – even when a fierce lust grips them. A festival celebrating dogs. And a disco.
Chapter 15: Go On!
Walking on egg shells. Silence reigns between Juan-Do and me – interrupted only by the occasional muttering.
Chapter 16: In Wine Country
A Frenchwoman makes (unreasonable) demands. A group of British women chatter non-stop, drunk on the scenery – or wine. Juan-Do falls dozes off. We must have reached Rioja's vast vineyard terrains.
Chapter 17: Camino Candy
An early riser stops on the path, a casualty of chafing. The blister brigade and assorted pilgrims-in-pain are well-armed.
Chapter 18: A Thicket of Perplexities
Hints of misunderstanding. Go on! A metal pot clangs. Go on! (Or go astray!) Distractions – like a Japanese pilgrim who mistakes my sandals for bare feet – help.
Chapter 19: SNORPS
Among the peculiar trials of a pilgrim's life: the portrait (and enigma) of a snore. Solutions are fashioned from a wild, dazed and sleep-deprived imagination.
Chapter 20: The Stagers
A man named Brierley. A guru to some. His followers lead and leap. They march by – as I am seized by pain, and collapse onto a mat that Juan-Do unfurls.
Chapter 21: Pit Stop in Ciruena (or How We Avoided the Plague)
When even an urgent call for rest in a tiny village turns into a day of adventure. And surprise: Moni shows up.
Chapter 22: The Man of Few Words
Rising ruminations about the state of silence between Juan-Do and I threatens to send me (un)packing. How to stay centered and connected: nature, texts with friends, meditation and Moni.
Chapter 23: The Gift of Moni
She is the peace, the comedy, the silliness, the seriousness, the grounding and (solid) faith that weaves in and out of my journey.
Chapter 24: Of Crusty Bread and Peppers
Spaniards know how to whip up delicacies – even in the unlikeliest of places – and live well. Even in times of crisis. (And even if their dogs get a raw deal.)
Chapter 25: You Get What You Need
While Juan-Do keeps his distance, my obsession with wild blackberries heightens and my morale falters. You can't always have what you want.
Chapter 26: El Padre del Isabel
How one day unfolds; from kvetching about a horrible meal and downing Coke against nausea, to hearing about the worst kind of loss and grief in the world.
Chapter 27: The Asian Squat
Juan-Do is in his element: hugging trees – but he will barely utter a word to me. Again, I seek solace: Sunflowers. Moni. A labyrinth. Meditation. Moni's dream. Death and Pasta. A long distance call with my sister.
Chapter 28: Filling a Gap
The crevice between Juan-Do and myself gnaws, strains and widens. Money and discord will do that (say married folks). The icy gap gets stuffed with goodies: Lunch with Moni. The laughter of Korean nuns. A sleek, modern and comfortable upper bunk.
Chapter 29: Against the Tide
A female figure cast in bronze sits in a wheelchair. In ways that cannot be seen, she rises. The Korean nun asks why I carry so little. In ways that she cannot see, I carry. A Frenchwoman walks towards us, against the tide of pilgrims. In ways that we do not see, she is walking the right way.
Chapter 30: The Reverse Camino
When pilgrims walk in the opposite direction, what call are they heeding? What dream drives them to hike against the grain? Where are they headed? Rome. Jerusalem. Home.
Chapter 31: Hospital del Alma
The plains of Galicia – the meseta - stretch out for days. As if a fata morgana, a village appears on a hill. There is a place for a weary pilgrim to rest their heavy, perhaps burdened soul. There is a bar, music, cheese. Juan-Do will dare and do the unimaginable. He will snap out of it and we will go on as if nothing happened.
Chapter 32: Moni & The Maestro
The path continues to reveal personal quirks, human connections, an abundance of corn fields and pilgrims popping pills. We make space and time for Moni's inaugural Reiki session.
Chapter 33: Next Time She Carries
Sightings along the way (including a Braille sign for blind pilgrims) and long talks with Moni provide distraction and keep Juan-Do (and his energy field) at a safe distance. When unseen pain cannot – will not – be believed.
Chapter 34: Trail Angels
For pilgrims in pain or despair, human way-markers appear as if out of nowhere; with help and guidance all along the path: Altruistic locals. Brave pilgrims. German friends. A Viking sailor.
Chapter 35: Lights. Brierley. Action.
Where I confess to coveting Moni's MP3 (her 'lover'); sing with Peruvian nuns and ache from the sounds of (more) snoring pilgrims. But all that pales next to the omnipresent reminder of stagers in our midst.
Chapter 36: The Cool Camino
Walking through a tapestry of conversations with other pilgrims. Kevin. Poppy. And a stodgy civil servant from Canada.
Chapter 37: Tomates!
When one word is all it takes to forge an unforgettable connection with another human being. It could be tomatoes; and it could be Emergency.
Chapter 38: King of the Castle
How another rest day becomes an exploration of a tiny village; where I find hobbit-like cellars, taste-test expired (over-aged) wine, drink tea with an expat couple and dine on five-star tiramisu. As if it could not be any other way: Moni shows up. Naturally.
Chapter 39: The Plague
Bercianos; where fumigation, showers and freshly laundered clothes help mitigate the shock and oy! And where pain and generosity meld together into the most spectacular breakfast smorgasbord.
Chapter 40: The Lovers
After sulking through weeks of MP3-envy, I go in search of my very own (micro-)lover in Leon. Meanwhile, Moni decides to abort her Camino.
Chapter 41: A Thin Place
After Moni walks off into the sunset, I turn to yoga, meditation, guitar music, a hot shower and fig bread. Hit by the pilgrim's plague (bedbugs!) yet again, I now know where to seek solace, not always among people but in thin places.
Chapter 42: A Walk in the Park
This is no cakewalk. Moni's gone. Juan-Do inhabits his own universe. And a separatist-leaning Basque is itching to fall behind.
Chapter 43: Sir Pepe
With a buffer imposed between Juan-Do and myself, the grating yoke loosens. In search of a medieval castle, I stumble instead upon a paralyzed parakeet, a savior goddess and her quaint café.
Chapter 44: The Witnesses
A global phenomenon, dressed in black and white (and sometimes colours too).
Chapter 45: A Message for Frank
If you walk the Camino (ergo, life) with an open heart, some stranger might welcome you in for wine and... mushrooms.
Chapter 46: Figs
After a close brush with Korean kids' culture, and discomfort in the company of Juan-Do, I'm comforted by a return into the soft folds of nature, with its grand four-legged animals and a yard full of figs.
Chapter 47: Mira-Man
The art of accepting massive (magic?) mushrooms from a handsome Italian man, and turning it into a Basque delicacy. Juan-Do engages in a less-than-gracious style of communication.
Chapter 48: Unbound, Together
At times tongue-tied, at other times weary of the hard work it takes to walk with a recluse with a curious penchant for preaching, James Taylor's lyrics come to my rescue. At least, temporarily.
Chapter 49: Castañas y Leon
Dueling with my heart, mind and body (and questions about my non-existent saint), I re-direct my attention to nature's gifts that keep falling as if from heaven: chestnuts. Castañas.
Chapter 50: Sun Salutation
After a near-battle with Spaniards and a chilly night on the snowy peak of O Cebreiro, Juan-Do greets the morning's rising sun in his trademark manner – minus the downward dog and headstand.
Chapter 51: Empty the Tank
When you find a way to give more than you thought you could, and push past your imagined boundaries: moving beyond the seen and unseen limits that we impose upon ourselves and others.
Chapter 52: Fata Morgana
Where surprise findings lie hidden behind the facades of a tiny village; and where I learn what (some) French pilgrims are made of.
Chapter 53: A Young Buck (or Feeling Grateful for Juan-Do)
Of saloon doors, goth-looking pilgrims and a cowboy-yahoo type that I manage to impress – very temporarily. (While Juan-Do continues to hug trees.)
Chapter 54: The Rains and Pains of Spain
In all kinds of weather, and under all sorts of conditions, and bypassing all sorts of people (including one Russian scam artist), we march onwards and up.
Chapter 55: The Sarria Effect (And Other Mysteries)
Learning about the phenomenon of pilgrims who walk the final 100 kms to Santiago, in order to obtain the much-coveted pilgrims' certificate (compostela).
Chapter 56: Un Poco Mas
With less than 100 kms to Santiago, what's a few more kilometers (even if you're awash in pain?) Pilgrim stories, blackberries and an ostrich sighting are salves for my misery.
Chapter 57: Mad Max
Ditching Juan-Do (for the day) leads me to meeting Lisa in the forest, and Max the mad Aussie cyclist on the road. Power to the people.
Chapter 58: Moni Follows Her Heart (Part II)
Heading into the last stretch, the dreariness of grey skies, emptied villages and seemingly endless waves of pilgrims passing by are interrupted by sudden and surprising news flashes.
Chapter 59: Juan-Do Goes Missing
After an uneventful night, Juan-Do trashes his empty bottle among the trees, I give him hell - and he disappears.
Chapter 60: Juan-Do Goes Missing (Again)
As the distance and enmity between us deepens even further, I bolt at every change I get.
Chapter 61: A Vow of Silence
My one-day mindful withdrawal from the sounds of unpleasant interactions, followed by a final and deep immersion into a forest of eucalypti trees – where I meet Alicia.
Chapter 62: Santiago
Arriving in Santiago, where my backpack is dumped, quickly and unceremoniously, in front of a bar, for the very last time.
Epilogue
Couchsurfing with Alicia in high luxe quarters in Santiago. Walking on, with Carol – to Finisterre, Muxia and Fox House. On to Madrid, southward to Granada, back to Madrid – and Ground Zero, 0km, the epicenter of Spain… before going on, back home.
Audience
With the #metoo and #timesup movements in high gear; with Wonder Woman breaking records; and with the New York TImes selecting, out of 13,000 applicants, a 40-year old female journalist as their 2018 guide to "52 Places in the World"; it would seem that this is the year of courageous, strong-willed and inspiring women whose pioneering works and messages are breaking new ground. I hope that my story aligns with all the insights and achievements being made by this wave of wonder-women.
(Un)bound Together will appeal to any reader who is contemplating a walk along the Camino de Santiago in Spain – or embarking on a journey of similar magnitude. According to statistics gathered by the Pilgrim's Office in Santiago in 2017, 301,006 individuals walked the Camino - more than double the number of pilgrims a decade earlier. The numbers have risen steadily over three decades, and will probably continue to do so. The 30 – 60 age group make up 55% of pilgrims, almost evenly split between men and women; 28% are under 30.
This book will appeal to a wider and expanding demographic of travelers who seek to explore the world at a more tempered pace: An increase in accessible tourism has prompted larger numbers of disabled travelers to explore beyond their comfort zone. According to the WHO and World Bank, more than 1 billion people worldwide - 15% of the global population - live with some form of disability. Between 2013-2015, in America alone, more than 26 million adults with disabilities traveled for pleasure and/or business, taking 73 million trips. Latest figures show that more than 300 million Americans live with a disability; with increased access - mobile devices, assisted transport, increased signage and aging but still active boomer generation - the figures for disabled travel are likely to increase into the future.

These numbers notably exclude the millions of travelers whose (physical and cognitive) limitations do not fit easily into conventional - and visible - categories of disability; nor do they include data on millions of individuals who struggle with grief, loss, depression or another variation of psychological turmoil.

Janco's sobering and irreverent account will also appeal to spiritual seekers and change-needers - those who are in a rut, timid or fearful of turning a long-held dream into reality. According to the manager of Wellness Tourism Worldwide (WTW), travelers are increasingly seeking vacations that allow them not only to disengage from work and technology but also "to connect with one another, with nature, and with a higher purpose."
Well-being is the new (normal) destination. The Global Wellness Institute notes that the global wellness industry, in 2015, was a $3.7 trillion market; with the Wellness Tourism segment accounting for $563 billion - the largest piece of the pie.

According to the UN World Tourism Organization, it is estimated that about 330 million tourists each year are motivated to travel by spiritual reasons. In fact, spiritual travel - which includes personal development, cultural seminars, yoga and meditation retreats, exploring alternative therapies, creative workshops, and pilgrimage among other activities - comprises an important and steadily growing segment of the international tourism market. In 2013, the UNWTO organised the first International Conference on Spiritual Tourism for Sustainable Development. The following year, the UWTO's first International Congress on Tourism and Pilgrimages took place in Santiago de Compostela, Spain, in September 2014. My book taps into this growing trend, of travelers seeking spiritual connections and meaningful encounters.

Author
Amit Janco is a writer, artist, photographer, yoga practitioner and labyrinth-designer. She has explored the Asian steppes, European museums and Middle Eastern delicacies. She spearheaded Montreal's Peace Quilt Project in the wake of 9/11 and taught English (and art) at the edge of a Nepali jungle. A recovering lawyer, she has written, directed and produced bilingual documentaries; consulted on Human Rights at the Council of Europe (Strasbourg); and tracked down missing heirs around the world. Since surviving a 10-meter fall through a bridge in Cambodia, Amit's mission has been to give voice to suffering and healing; and to guide people, through Heartshops, to their creative core – through writing, art-making and walking meditation. Fluent in English, French and Hebrew, she muddles by in bahasa Indonesia, mas o menos Spanish and a bissel Yiddish. A contributor to Travel + Leisure, Journeywoman, Inspired Bali, Yogi Times and other publications, Amit blogs at www.healingpilgrim.com.
Promotion
Between my email list and Facebook friends, I have more than 2,500 friends and contacts. My blog – healingpilgrim.com – has attracted over 1000 followers. My list of phone contacts - most of whom are on WhatsApp, a key connector - tips over 500. I will also spread the word through my Instagram account and among the nearly 100 contributors who backed me on my Camino Indiegogo Campaign.
Camino-related Facebook groups are another source of possible pre-orders. Each pilgrim (past and future) is a viable potential buyer. Most will buy at least one copy, but some may buy them en masse to share with their circle of family and friends, with pilgrim groups, with anyone they know in a place of transition / struggle / loss.
I would reach out to disability-related groups and pages on Facebook, such as: Invisabilities with over 1,000 followers; Disability Scoop (over 60,000 followers); People with Disabilities, Disabled World, and many more.
As a seasoned volunteer and attendee of the annual Ubud Writers and Readers Festival (in Bali), I will seek out a speaking engagement or set up a book launch at an upcoming UWRF. I'm active in solo/female/travel and Camino-related Facebook pages. And, as a professional writer and editor, I've participated in a writing group and contributed to various publications in Bali and overseas – such as Travel + Leisure, Journeywoman and Yogi Times.
Competition
(Un)bound Together is unique in the repertoire of books about the Camino and travel memoirs in general. It weaves together a tapestry made from disparate threads - out of physical, emotional, mental and spiritual challenges. Unlike the books mentioned below: It's not quite a story about solo travel - although in many ways it turns out to be so; and it's not quite a story about finding love - although there's an undercurrent of love (or of its corollaries, fear, abandonment and rejection) throughout.
Wild: From Lost to Found on the Pacific Crest Trail (or A Journey From Lost to Found), by Cheryl Strayed. Publisher - Alfred A. Knopf 2012
At twenty-six, Cheryl Strayed thought she had lost everything. In the wake of her mother's rapid death from cancer, her family disbanded and her marriage crumbled. With nothing to lose, she made the most impulsive decision of her life: to walk eleven-hundred miles of the west coast of America and to do it alone. She had no experience of long-distance hiking and the journey was nothing more than a line on a map. But it held a promise - a promise of piecing together a life that lay shattered at her feet… Wild powerfully captures the terrors and pleasures of one young woman forging ahead against all odds on a journey that maddened, strengthened, and ultimately healed her.
Eat, Pray, Love: One Woman's Search for Everything Across Italy, India and Indonesia, by Elizabeth Gilbert. Publisher - Penguin Books 2006.
At 32 years old, Elizabeth Gilbert was educated, had a home, a husband, and a successful career as a writer. She was, however, unhappy in her marriage and initiated a divorce. She then embarked on a rebound relationship that did not work out, leaving her devastated and alone. After finalizing her difficult divorce, she spent the next year traveling the world. She spent four months in Italy, eating and enjoying life ("Eat"). She spent three months in India, finding her spirituality ("Pray"). She ended the year in Bali, Indonesia, looking for "balance" of the two and fell in love with a Brazilian businessman ("Love").
Tracks : A Woman's Solo Trek Across 1700 Miles of Australian Outback, by Robyn Davidson. Vintage Books, 1980*
Tracks is the compelling, candid and frequently hilarious account of a young woman's perilous journey across the hostile Australian desert to the sea with only four camels and a dog for company – as well as a National Geographic photographer assigned to her story, who Davidson only begrudgingly accepts into her midst from time to time. Over the course of her odyssey, 27-year old Davidson emerges as a heroine who combines extraordinary courage with exquisite sensitivity and empathy for her country's indigenous people. *Originally published in 1980, Tracks has been reissued in numerous subsequent editions, and was turned into a feature film in 2015.
Sue Kenney's My Camino: A True Journey about the Spiritual Journey of a Woman Confronting Her Deepest Fear, by Sue Kenney. White Knight Publications, 2004.
Suddenly downsized from her corporate career, Canadian Sue Kenney walked 780 kilometers on a medieval pilgrimage route in Spain known as the Camino de Santiago Compostela. She set out, alone, in winter, determined to find her life purpose. With her experiences as a pilgrim and her athletic discipline as a competitive rower, Sue shares the lessons and virtues of being a simple pilgrim on the Camino, as a metaphor for being on a life journey with purpose.
I'll Push You: A Journey of 500 Miles, Two Best Friends, and One Wheelchair, by Patrick Gray. Tyndale House Publishers, 2017
Struck by a neuromuscular disease that robbed Justin of the use of his arms and legs, his childhood friend, Patrick remained by his side. Determined to live life to the fullest, the friends refused to give into despair or let physical limitations control what was possible for Justin. When Justin heard about the Camino de Santiago, he wondered aloud to Patrick whether the two of them could ever do it. Patrick's immediate response was: "I'll push you." I'll Push You is the real-life story of this incredible journey. A travel adventure full of love, humor, and spiritual truth, it exemplifies what every friendship is meant to be and shows what it means to never find yourself alone. You'll discover how love and faith can push past all limits―and make us the best versions of ourselves.
High and Low: How I Hiked Away From Depression Across Scotland by Keith Foskett, Outdoor Adventure Book, March 2018.
Keith Foskett refused to let his dark mood define his limitations. Unknowingly suffering with depression, he hiked the wilds of Scotland – 600 miles' worth of unforgiving hiking terrain and ferocious weather- to conquer his inner demons. As laughter became his travelling companion, he discovered that when dealing with emotional baggage, it's best to pack light. Pushing his mind and body past breaking point, his journey could set a brave new course for coping with depression. In this amusing and life-affirming travel memoir, Keith discovers what really matters in life.
Sample
Prologue
"You're a walking miracle," said Dr. Gutman, shaking his head in disbelief while scanning the accident and medical reports. "Each one of these injuries could have killed you." He should know, I thought to myself as I silently counted off the spinal bone fractures and nerve damage I'd sustained from a near-fatal fall off a bridge. After logging more than two decades as an ER physician, there was little in the way of trauma cases that he hadn't seen.
Dr. Gutman's words planted a seed. If I'd come this close to death, I was in no position to take for granted my capacity to walk. Gratitude trumped all else. So I walked; at first, limping along at a snail's pace with the help of a walker; then hobbling on crutches; finally graduating to a cane. Over the course of a year, with an intensive rehabilitation schedule speckled with endless sessions of physiotherapy, osteopathy, swimming, acupuncture and gentle yoga, I went from depending on a four-legged assistive device to relying solely on my own two legs. Eventually freed from all contraptions, a few sobering truths emerged; including a radically-abridged list of physical activities that my dented body could tolerate.
Whereas I once jogged, cycled, trekked, played tennis, swam, trained and competed in dragon boat races, I was now mentally crossing off that whole slew of rigorous activities. With a reconfigured body, my options had whittled down considerably. On the short list: yoga, swimming and walking. I leaped into each one of those activities with a sense of curiosity and determination; willing myself into a state of sports-related amnesia. But it was slow going – and I was getting antsy. Time to ramp up the rehab regimen, and see how far my body could take me.
Why not walk to the ends of the earth? I could start off with a goal of 1000 kilometers, give or take. Granted, it's a pittance compared to the 7-month, 21,000 mile walk that journalist John Salopek had just embarked on. After all, Salopek was famously trekking around the world, with National Geograhic tracking his every move, while I was merely planning to amble across Spain. But never mind the details. My mind was set: I was going to walk the Camino.
This epiphany wasn't the first time I'd entertained the notion of a walk of this magnitude; the seed had been planted long before.
More than a decade earlier, unemployed and newly arrived in Toronto from Montreal, I was looking for work – and meaning. With time on my hands, I accompanied an acquaintance to a networking conference, where I heard a Canadian woman talk about her experiences walking hundreds of kilometers along the medieval pilgrimage route known as the Camino Santiago de Compostela. Sue Kenney explained how she sought solace in adventure and nature after being dumped from a six-figure corporate job; but she also spoke about grief, loss, connection, and searching for meaning - by walking and laying shells along the way. My curiosity was piqued. At the end of the day, Sue and I sat down for coffee.
Though I wasn't very spiritual back then, nor am I Catholic, Sue's story – revealing humanity's deepest instinct and primal desire for nature, and how its inspiring and forgiving elements help us heal – struck a chord deep inside of me. Sue shared how a series of personal and professional challenges had turned her world upside down; feeling bereft and directionless, she decided to walk the Camino. She wrote a book, then spoke at pilgrim meetings and travel conferences, encouraging others to do the same. Sue's narrative resonated on many levels; through a sharpened lens, I saw that my life too had reeled and roiled, through times of misery and depression, few work prospects, failed or non-existent relationships and plenty of stagnation. After hearing Sue speak and reading her book, my gut and lungs were knotted. I ached for air. By the time we parted ways, a few hours later, the question wasn't if I would walk the Camino, but when.
My serendipitous meeting with Sue and our subsequent correspondence – even after my accident, she bolstered my confidence - laid the groundwork. Then, Dr. Gutman had his say – and the idea birthed buds.
Two years after plummeting thirty feet off a bridge in Cambodia, I was still on a journey of recovery and healing. Returning to the South Asian country with its own grim history, I revisited the bridge of my accident and sought out those who saved me. Then, while visiting a friend in nearby Malaysia, I was encouraged to make a short detour to Indonesia – specifically to Bali, a centuries-old locus of traditional healing. Before landing, I pictured a tropical island coated in beaches and wide open lush green fields. Beyond the verdant tiered rice paddies, I was certain to find large tracts of land where I could walk to my heart's content, rain or shine. I also expected to find spacious gardens brimming with tropical flora. But, my expectations quickly evaporated. Aside from the Botanical Gardens in the distant region of Bedugul, and a couple of yellowed and neglected "football" fields in my new hometown of Ubud, green parks and playgrounds did not exist.
I also expected to walk freely around Ubud – but with increasing traffic and broken sidewalks, those obstacles swiftly dampened my enchantment. As one local writer has pointed out: "If you live in Ubud, walking anywhere is out of the question. If you walk, you are very likely to be killed in the traffic – quickly, by a schoolchild on a motorbike, or slowly by asphyxiation from bus fumes. Even walking through the rice fields, leaves you at risk of being hit by a motorbike, not to mention sunstroke, snakebite, getting lost, and above all, fatigue."
A few months of dodging bikes, fumes and gaping chasms later, I decided to seek out greener walking pastures. But even the heady allure of rice paddy walks, initially so appealing, was wearing thin. How often can you teeter carefully on raised beds of earth bordering flooded fields before it no longer qualifies as a leisurely walk?
That's when I went in search of a labyrinth. Surely Ubud, renowned as a center of healing (its original name, Obad/Oboed, translates to medicine) would feature at least one labyrinth, a set of circular paths that, in modern times, have been repurposed for walking meditation. Imagining that I'd have a choice of many around the island, I looked online and asked around. Neither Balinese locals nor longtime expats had heard of a labyrinth. Which compelled me to create one myself – at a silent meditation retreat center, far off the beaten track and in the shadow of Bali's sacred volcanic mountain, Mount Agung. Over the course of a year, the project provided me with an escape from the hubbub of Ubud, an abundance of space, respite, fresh air and a flattened green terrace on which to walk.
During one of my meditative strolls around the labyrinth, the notion of a walk of unimaginably long proportions re-surfaced and sprouted wings. I could no longer ignore the imperative: Gotta walk. Slow. Long. Far. Freely.
Clearly, the time had come for me to walk the Camino. But did I even fit the profile of a bona fide pilgrim? Who knew? Google helped sort me out.
I learned that the main pilgrimage routes – to Jerusalem, Rome and Spain - had been popular with Christians ever since the 4th century A.D.; and that pilgrims had been travelling to Santiago, to visit the (alleged) tomb of Saint James, the country's patron saint, for over a thousand years.
In the 10th century, a French bishop was one of the first pilgrims to make the journey to Santiago. At the height of the pilgrimage's popularity in the 11th and 12th centuries, over half a million people are said to have made the pilgrimage from different parts of Europe each year. The Camino Frances, starting off in the southern reaches of the Pyrenee mountains, and wrapping up in Spain's remote northwestern region of Galicia, was from the outset, attractive as a route because it fulfilled the various criteria which made a pilgrimage worthy of merit. It was remote and difficult to reach, full of danger and obstacles, thus requiring a good deal of hardship and endurance to reach the endpoint. The path itself, winding along the roads, paths and highways of Spain, also featured countless shrines, relics and other meaningful sights. As pilgrim numbers increased, roads, bridges and hospices were built. Although geo-political and historical events over the centuries saw a diminished number of pilgrims walking to Santiago, the Camino has in the past few decades, experienced a notable resurgence.
Many pilgrims are known to walk for reasons entirely unrelated to religion; they walk for wellbeing and self-improvement, to lose weight, to get over a failed relationship, for an outdoor adventure, to meet new people from around the world, to see Spain from a different perspective than the insides of a tour bus. I fit this niche.
I'd lived in Jerusalem and I'd toured Rome. I'd even traveled through parts of Spain – Madrid, Andalusia, Costa del Sol along the southern coast, and as a result, had acquired a passable albeit fragmented facility in basic conversational Spanish. But Galicia and Santiago were unknown to me and thus held promise. Never mind the warnings of foreboding danger and obstacles; surely if thousands of others had trodden this territory since medieval times, I would not be in harm's way. Check.
Unlike most pilgrims, I had no religious justification for charting this particular path. The motivating factors were few and simple: Crank up my body's healing. Discover life in Spain's remotest villages. Meet other wanderers. Improve my Spanish. Nestle into nature. Celebrate my 50th birthday. Escape from everyday intrusions: noise, traffic, pollution, a forest of tattooed bodies - and Facebook. Apparently, with the criteria now extensively relaxed, I too would qualify. Hallelujah.
Which is how I – a Buddhist-leaning, yoga-practicing, reformed lawyer and lapsed Jewess - came to embark on one of the Catholic religion's three holiest pilgrimage routes; the Camino de Santiago Compostela.
Chapter 1: Getting in Gear
Over the months leading up to my departure, I am singularly obsessed. While most wannabe-pilgrims in online forums ask about backpacks and hiking boots; thermal underwear and wicking socks; laptop or tablet (or both), I have a more pressing matter in mind.
How on earth was my gear going to move itself from one place to another? Ever since my accident, and despite being anointed a walking miracle, I had become physically unable to carry any heavy items. This new normal ruled out the possibility of me carrying my own backpack. Short of finding a way to teleport my gear, I needed a walking partner-and-carrier. A personal hauler. Perchance, a butler. Heck, I'd even settle on a Spanish Sherpa.
I put my creative juices to work and conjured up a few options. A camel sounded like a good idea. In 1977, Robyn Davidson had trudged across nearly 1,700 miles of the Australian outback with four camels lugging her gear. My guess was that a camel could be recruited quite easily to cover a fraction of that distance, carting considerably less stuff. A camel-friendly cakewalk, a walk in the parque.
Since I'd ridden a camel a few years before in Germany, I assumed Spain had its share as well. Worth asking around. E-mails were sent.
"Does anyone know if and where I might find a CAMEL (si, uno camello) in Spain? I hope you don't think that my request is too loca (crazy), because I know they exist outside Berlin."
"Sorry, the only camels in Spain are in zoos and on islands as tourist attractions."
"What about an alpaca or llama?"
"Sorry, it's not legal for them to carry gear."
"How about a donkey?" I wrote to sanctuaries and farms all around Europe.
No takers. No givers. No lenders. No way. Nada.
There was also the small matter of my… umm, rear end. The triangular-shaped sacrum at the base of the spine, is one of the hardest bones in our body. It takes a heck of a whopping to split it into bits. Mine got whopped, and it shattered in a few places - including the neighborhood of L4-L5. My pelvis and the whole left side of my body took the brunt of the crash; the leg crushed and shortened from impact, its spindly toes banged up, still today loath to straighten out, flatten. A cluster of muscles and fascia were dinged and damaged. A bundle of nerves that originate in the sacrum, and end at the back of my left knee, were struck numb. In short, my body took a pummeling, bum included.
If your bottom gets all banged up, you may end up – as I did - with a sitting in-ability (I still feel mild aversion to the term disability because of the stigma and pity that it still engenders). So please don't offer me a chair. If you ask me to sit, you'll discover, as hundreds of people have over the years, that I will smile, shake my head and retreat. I cannot sit, like the able-bodied can; especially on a wooden bench or plastic chair: Hard surfaces make me cringe. So what do I do? I stand up - or I modify on the spot: Kneel. Squat. Crouch. Lean. Lie down. I am also always on the lookout for cushioned surfaces, reclining chairs, sofas and beanbags. And a yoga mat – child pose and savasana are my friends.
I forged ahead with my plans, which included launching a crowd-sourcing campaign – to raise funds and awareness about invisible illnesses, injuries and impairment. The love and cash poured in. In my mind at least, I was moving ever closer towards the Camino starting line.
Like a bride preparing for her nuptials, I re-jigged the old/new/borrowed/blue custom for purposes of my walk: A well-worn backpack sourced from my brother-in-law, and a pair of hiking boots I'd worn during my trek through the Himalayas a few years earlier – now buffed up with orthotic inserts. A new pair of comfortable trekking sandals. A black collapsible luggage carrier on wheels – long ago christened carito (Spanish for luggage cart) - borrowed from my parents. And, a lightweight green (rather than blue) daypack that my niece gifted to me; Shrek-colored for maximum visibility and, I suspect, effect.
Aside from a sitting in-ability and chronic pain, I had to cope with severe weight-carrying restrictions. Every ounce counted: I printed out a (near-weightless) map, a (near-weightless) list of albergues (hostel-like accommodations for pilgrims) and bought a (near-weightless) notebook.
To ensure that I wasn't going to exceed my allowable carry-quota, I went to a supermarket where I carried out hands-on research. There, I lifted bags of white sugar and whole wheat flour in varying weights. Like Little Red Riding Hood, I learned that the 500g bag was a little light; the 2 kg bag so heavy it pulled me down, and the 1 kg bag was just right. Walking up and down the aisle, with the 1 kg bag in one hand and the 500g bag in another, I'd hit my target. And all it took was a visit to the mall.
In a book titled Your Camino: On foot, bicycle or horseback in France and Spain, author Sylvia Nilsen reassures those, who like me, walk or otherwise attempt the hike with different disabilities. "Almost anyone can walk, ride or cycle a Camino," she writes. I was curious enough to investigate further. There, among the pages, I first read about Backpack Trolleys. "If you prefer to cart your own pack," writes Nilsen, "you might consider pulling a backpack trolley which will leave your hands free." She provides a short list of possible trolley options.
I learned about the Dixon Roller Pack, the Dutch-made Wheelie 111 and the Australian-designed Trackmate. But I totally swooned over the Swiss-engineered, ergonomically-designed Carrix and its custom-made harness which, I assumed, would allow me to gently guide my backpack behind me… by myself. I stumbled across a former pilgrim named Charly who had a Carrix. He offered me to let me take his Carrix out for a spin. Chary helped to strap me into the contraption. Then, I tried to move the Carrix. Even without a load, it wouldn't budge. Way beyond my 1.5 kilo limit, I didn't stand a chance. Which is when all my quixotic ideas of walking solo across Spain, the cool-looking Carrix trailing behind me, came crashing down.
Not for the first time, I shed tears. Ever since childhood, as the middle girl of three sisters, I was deemed the tomboy – a term I relished. I'd been physically strong and athletic, able to easily lift and lug heavy suitcases, furniture, packing boxes, groceries. I felt indomitable. Rarely did anything prove too heavy for me. Well into adulthood, and almost perpetually single, I learned to rely on myself almost exclusively, rarely asking for help. I learned to change the oil and flat tires in my car. I carted boxes and tables whenever I moved. But the changes wrought on my body brought me to my knees – a place entirely unfamiliar and unsettling. Since my accident, I had no choice but to begin to rely on others. I had to ask for help. I had to request accommodation. Physically, despite my stubbornness and resistance, I had to accept that I couldn't go it alone. My plan to walk the Camino was entirely dependent on finding someone else to haul my gear.
But how would I find a person willing to carry my load, in addition to their own?
As my departure date approached, the search for my personal pilgrim-sherpa escalated into the top priority position. I had heard of taxi services that, for a modest fee, would ferry backpacks from one village to the next. But, that option would be problematic: Since I never knew how far my body would carry me on a given day, the lack of certainty meant I couldn't pre-arrange a daily drop-off spot. I pictured my body losing gas five kilometers before the agreed-upon destination, only to be left without a change of clothes and toiletries – reason enough to put the kibosh on the taxi plan: Nobody should have to sleep next to a smelly pilgrim.
My reconfigured mission entailed finding a pilgrim, willing and flexible enough to accommodate my body's fluctuating capabilities. If and when, on any given day, my body's pain were to spike to an extent that I had to call it quits, I didn't want to cause distress to others who might want to walk further. But how I would ever find such a person, even after asking on many forums and emails, was a mystery.
I nearly gave up – until one day, words of hope sailed into my inbox as if tied to wings.
A German tour guide and seasoned pilgrim had gotten wind of my plans. Otto seemed to appreciate my predicament and that I needed a carrier. He proposed an idea: I could join him and his companions for a week, after which he would find someone to carry my gear the rest of the way. At the time, I thought it entirely too coincidental for such an invitation to suddenly materialize. But I was also entirely relieved and elated.
I decided to trust Otto - a man I'd never met. He seemed keen on making my dream come true. The thought that flew through my mind: Don't look a gift horse in the mouth, stopped me from asking many questions. Due diligence flew out the window. I was putting faith first - which seemed like the sensible thing to do, given that I was about to embark on a pilgrimage. My plans were falling into place. Hallelujah!
Chapter 2: The Pamplona Connection
On the morning of September 19th, 2013, one week after my 50th birthday, I wake up in Pamplona, Spain. I switch on my cell phone and wait to hear from Otto. In the early afternoon, while walking around the picturesque park and fortress of Ciudadela, my phone beeps with an incoming message.
"Hello Amit," it reads, "welcome in Spain. We will be the 20th more or less at noon in Cizur Menor. A little village 5 km behind Pamplona on the Camino. We can't go through Pamplona with the donkeys."
Yes, of course, the donkeys; los burros. I was not the only one whose needs had to be accommodated.
Just the same, it seems odd that a country so widely known for its legendary literary figure Don Quixote (he who rode astride a burro himself), should prohibit these four-legged creatures from ambling through its towns. Moreover, in a city touted for its annual mid-summer Fiesta Fermin, how is it that a couple of innocuous, floppy-eared burros are barred from entry, while notoriously enraged bulls are permitted to run through the city, wreaking havoc on unwitting bystanders?
"Can you come to Cizur Menor by taxi?" the message continues. "Or you go by foot and we organize the transport of your luggage. Greetings from Sanguesa. Otto."
++++
Most pilgrims who set out on the Camino Frances, begin their trek quite predictably, from the French side of the Pyrenees, just north of the Spanish border. I, on the other hand, had balked at the prospect of negotiating such steep mountain passes – unaware that I would face my fair share of steep uphill hikes later on. So, a couple of months earlier, while scouring regional maps, assessing various altitudes, levels of difficulty and travel routes, I'd decided to set off from Pamplona – the historical starting point of the Camino in Spain.
I'd arrived the day before, on a train from Madrid – where I had overnighted in one of the city's trendiest neighborhoods. Esperanza, the mother of friends living in the southern city of Granada, had invited me to stay the night, find my bearings, gather my strength and a few essentials. She offered to store a bag with a few clean items of clothing that would come in handy in my post-Camino haze of grunge and grime. We strolled through the neighborhood, and stepped into a funky shop around the corner for a drink. A colorful sign drawn on a chalkboard caught my eye, words written across a ribbon wrapped around a globe. Even with my mediocre Spanish skills, the phrase was easy enough to decipher: Que Tus Suenos Sean Mas Grandes Que Tus Miedos. May your dreams be larger than your fears. Check. At that moment, I felt fearless, indomitable and ripe for making this dream come true.
Esperanza escorts me to the train station. Hours later, arriving in Pamplona, I half-expect to see a horde of bulls running by. With nothing but a queue of taxis in sight, I hire one and make a beeline towards familiar territory: Couchsurfing. Usually preferable to a hotel or hostel, I seek out Couchsurfing opportunities nearly every time I land in a foreign locale. It's a chance to feel at home almost immediately, while connecting with locals. Couchsurfing has provided me with some of the best travel experiences and an immediate immersion into local culture and experiences; from Moscow to St. Petersburg, Singapore to Myanmar, Berlin to Bali. The same could be said for surfing with expats too -which was to be the case in Pamplona.
Before I ring the bell, I feel self-conscious about my backpack; it's low to the ground, attached to the carrito, rather than a mass clinging to my upper back – the sign of a pilgrim. My host knows that I'm setting off on the Camino, so I feel anxious: What will he think when he sees me without a heavy pack protruding from back? My insecurities and self-doubt evaporate as soon as he opens the door; he is hobbling around with a crutch and a bum leg. Iranian-born Mashad greets me warmly, welcoming me into his modest apartment and introducing me to his German and American roommates. Mashad and I exchange details about our respective adventures and accidents, Couchsurfing and injuries; mostly we empathize about the slower pace of life that injury has caused. My spirits are buoyed.
Early the next morning, feeling well-rested, I head out to explore Pamplona – and track down bulls. The sky is overcast, with a slight chill that prompts me to zip up. It's well before 9 a.m. when I spot two elderly women perched on stools outside a bar, downing pints of beer. So this too is Pamplona. A mass of placards are pasted haphazardly across building facades and windows fronting abandoned shops; most read Al Vende. For sale. Others: Alquilar. To Rent. Signs of Spain's continuing recession are everywhere. It's a rude awakening and gloomy reminder, one that also kickstarts a parallel, educational journey into the intricacies of the lingering economic crisis. A topic that, not surprisingly, takes center stage in many conversations over the coming weeks.
Errant bulls. Drinking señoras. Vacant homes and stores.
Spain, its citizens still reeling and praying for an economic thaw, is fraught with contradictions. Pamplonians congregate in the old part of town to catch up and gossip, walk their dogs, or steer grannies in wheelchairs. After the sun sets, when the sky takes on a rosy glow, families head to the jugeteria - for toys; the pasteleria - for cakes; the carteria - for stationery; and the heladeria - for ice cream. Young couples congregate in cavernous smoke-filled bars sunken halfway into the ground, crowding around upturned barrel-tables, where they drink and dine on tapas. Crisis be damned, signs of life are everywhere.
Back at the apartment, Mashad brings me up to speed on his experience of the Iranian revolution - and its oppressive impact on his family. All this talk of political conflict and economic downturns unsettles me, intensifying my urge to walk.
Still waiting for word from Otto, I'm stuck in limbo. At the pilgrim's office, I register and pick up my credencial (pilgrim's passport). I stroll around town, this time strategically piecing together how I will meet him and his furry companions in the little village "behind Pamplona." To do so, I set out on a reconnaissance mission to Cizur Menor, to gauge the distance, scope out the bus schedule and a meeting place. Sounds easy enough. Except for one thing: What sort of place do I pick out, with donkeys in mind?
Wearing sandals, and carrying a bottle of water and with I walk through the University of Navarre campus. My path intersects with those of students and pilgrims, walking solo or in groups. There's a dizzying array of packs hanging off backs; those of students looking comparatively smaller and lighter than the pilgrims' heavier loads. My Color-75F514 daypack (yes, Shrek is now color-coded!) dangles behind me, inconspicuously setting me apart from the others. I'm clearly not a student, but neither do I look like a pilgrim. Who am I?
As the first group of pilgrims walks past me (without so much as looking sideways or slowing down), I observe how determined they appear in their stride; their gazes, fixed on a point beyond the horizon. I suddenly feel so inept, so physically in-able in comparison. A trickle of self-doubt ebbs and flows. Where will I fit into this chain of human beings that wakes up every day to do nothing more than walk?
I feel buoyed by the words of travel writer Bill Bryson, who says that the only thing that walking demands of us is "a willingness to trudge." That would be me: Willing and ready to trudge.
As I reach the outskirts of Pamplona, suddenly overcome with a sense of impotence and failure, I vacillate on the cusp of courage. I'm not sure I can go ahead with this crazy plan. Without a pedometer in hand, and with fields stretching out in front of me and on either side of a two-lane highway, I've clearly miscalculated. Once keenly able to gauge how long it will take to cover a given distance, I'm now well past rusty. What was to be a short and leisurely stroll has morphed into a bungled trudge. Besides which, I totally should have packed a lunch.
Hours after setting out, with the day's blazing heat beating down, Pamplona all but disappears behind me. Dazed and discombobulated, I finally reach the sleepy hamlet of Cizur. Not a soul or car in sight. A gentle breeze rustles through leaves, the only sound from any direction. Standing in the middle of a rotonda (traffic roundabout), a bus stop nearby, it dawns on me that this is central Cizur. After taking note of an albergue, I return to Pamplona feeling tired, sweaty and miserably triumphant. On the verge of sleep, I weigh the odds, at this point, of throwing in the towel.
By the next morning, my misgivings have all but evaporated. I pack a vegetarian sandwich, and stuff extra lettuce into a bag - consolation for a couple of donkeys on a detour.
"Buenas dias," I message Otto. "I walked to Cizur Menor yesterday. Just 2 look around. I will try to take the bus 2 get there. Do u want to meet near the rotonda?"
"Choose a bar," he replies, "and send us the name."
A bar? Strange choice for a meeting place. Until I remember that this country's bars are not just for booze; bars are central meeting places in every hamlet, village, town and city along the Camino. They are the locus of village life, and where pilgrims' paths meet and intersect. Not surprisingly, they're also breeding grounds for gossip. Which, when you're jobless or otherwise down on your luck, is a pretty harmless way to pass the time.
But the question remains: Are donkeys welcome in Spanish bars? Not likely.
"Otto. Change of plans," I write. "Meet me at Albergue Maribel."
Inside the front entrance to the albergue, I lean against a wall and wait. Even though it is only mid-morning, sweat-soaked pilgrims plod in, a steady phalanx of tired trudgers looking for showers and beds. Unhooking themselves from enormous backpacks, they scan their new surroundings and faces of other pilgrims. Looking for what, signs of fatigue? I feel tired just looking at them.
One by one, pilgrims shake off the day's heat, refill water bottles, hand over passports, register and sign in. Hospitaleros (albergue volunteers/receptionists/cheerleaders) are there to facilitate the process, assign rooms, answer questions, lend a hand.
"Where are the cafés and bars?"
"Can you stamp my credencial?"
"Where can I find laundry or shops?"
"What time is check-out tomorrow?"
Pilgrims pay. Haul backpacks to rooms. Claim beds. Strip and shower. Collapse. Eat. Drink. Plan.
As each new pilgrim arrives, the hospitalero fields more questions. They are a calming presence, these unpaid greeters; rarely flustered by even the most persistent or unkind person. Their empathy trumps any perceived rudeness, perhaps borne of their own familiarity with Camino-related discomfort and fatigue.
With intense curiosity, I watch and listen in; mentally noting the rites and rituals, the questions and answers.
In the midst of Albergue Maribel's lush courtyard, a deep-green, algae-filled pond catches my attention. Ripples form on the surface moments before the head of a turtle emerges, followed by more heads popping out for air. In slow formation, the turtles inch up a plank set diagonally from the water up to the pond's edge. They find a place in the sun, dry off and withdraw into their shell. I'm feeling a little turtlish myself; tentative and tempted to hide away.
The faint sound of hoofs scratching against gravel summons my attention away from the four dawdling turtles. I peer out the entrance, past an ominous-looking sculpture of a farmer who has lost his upper torso. The sun's rays are pelting down, blazing up the day, the roads, all creatures big and small.
At the head of a pack: one of those big creatures. A heavyset man in a dark, sweat-stained t-shirt, khaki shorts and hiking boots lumbers up the road towards me with great effort, his head hanging low. A mop of stringy gray hair partly covers his face, already sticking to his forehead from the morning heat. A rope dangles behind him, its far end tied to a reluctant donkey. It is hard to visualize this man leading others (human or beast) along this route, when he barely seems able to move his own bulk.
In the middle of the caravan, I'm surprised to see a youngish woman; decked out in hiking boots, cut-off pants, t-shirt and a jacket tied around her waist, she plods along, her gaze fixed on the gravel underfoot. One end of a rope is wrapped around her hand, the other tied to a smaller-sized donkey, no more enthusiastic than the first.
Both donkeys are weighed down with gear on their backs. They have barely started the journey, and already this foursome looks worn out. Bringing up the rear while scampering between everyone's legs, seeking attention and water, is a little ragtag mutt named Santi - short for Santiago. He and Otto are inseparable.
By the looks of it, my entourage has arrived. Willing trudgers. But just barely. The thought suddenly occurs to me that, by the end of the day, I too will probably look much like them.
When the burly fellow in a buttoned polo shirt pulls up front of me, his face pulsates and flushes red.
"Hi, are you A-mitt?" I'm not entirely surprised at his mispronunciation of my name. Most people do the same.
In the year I was born, my Hebrew name (meaning friend or colleague) was reserved exclusively for baby boys; today, it is considered a non-gendered name, and assigned to Israeli girls as well. On my first trip to Asia in 2008, I quickly learned that Amit is a popular Hindu name– for males. In Nepal, for example, locals could pronounce my name with ease. But skepticism was rampant.
"I don't believe you," said one Nepali shopkeeper. "It's only a man's name."
I produced my passport for the dubious shopkeeper. Even then, he was wary.
"Cannot be," he insisted. "You are not male. And you are not Indian. Or are you?"
It would go on like this until he finally bobbed his head, still in disbelief. Rather than explaining that the name also had origins in another culture, I left them wondering why my non-Hindu parents would choose a Sanskrit name.
Otto, to his credit, doesn't seem to know the difference between a Hebrew and Sanskrit name, so I don't bother explaining.
"Yes, I'm Amit." I say, pronouncing my name slowly. "Hola Otto."
At a safe but friendly distance from the dripping-wet figure, I reach out to shake his hand.
Introductions are swift, their accents German. Otto's friend (or girlfriend; status-wise, I am never entirely clear) is Klara. Although I'm told that Klara walked the Camino once before, I note a glint of barely-disguised apathy or disinterest in her eyes. Her presence is unexpected because Otto made no mention of her. But the prospect of traveling as a trio – animals excluded - strikes me, for reasons I can't articulate at that moment, as a wise move.
Then I meet the burros. The larger, older donkey is Sancho, presumably named after Sancho Panza, Don Quixote's mythical sidekick. But soon after, this notion will be put into question when I learn that in the 11th century, a medieval king known as Sancho the Third (a.k.a "el Grande") had ordered the Camino to be redirected through the region of La Rioja, and its capital Logroño. A donkey elder with ties to Spanish royalty? Why not.
On the heels of meeting Sancho, I'm introduced to his son, Popeye. I will soon discover that Popeye displays an irresistible fondness for nature's wildest edibles; suddenly and regularly steering me off-course with his nose, wading into greener pastures. Especially wherever sheep graze.
Donkeys are known to be pack animals, capable of carrying heavy loads. But these particular burros live on a horse farm, where their days are filled with nothing more than being fed and led on lazy strolls in the surrounding hills. The rest of their time is spent moseying around the paddocks with their equine mates. Given their proclivity for lazy living, Otto doubted the donkeys could be coaxed into schlepping heavy gear for any length of time. He'd give them a week to prove their mettle and gauge their readiness to cooperate. I was to be part of the experiment. (Oh oh.)
Otto hoists my backpack onto Sancho and slips my carrito under the ropes that keep Popeye's load from toppling off. The big man then maneuvers and redistributes the rest of the gear– and to ensure that neither donkey loses his balance and tumbles into a ditch. I cringe, with remorse. Perhaps because we've only just become acquainted, Sancho and I, and already my hidden in-abilities are adding to his burden.
"Santi! Bei fus!"
Otto bellows, using a signature call to his dog: Heel. Now.
Then he turns to me, changing his tone.
"Buen Camino!" he calls out. Which roughly translates to "good road" – but is a greeting that unites pilgrims all along the route. More like: Enjoy the walk.
With no fanfare, errant bulls from Pamplona or friends to wave us off, I fall into line and the six of us, two- and four-legged creatures, walk on, heading west.