As the CEO of a startup, you get asked for lots of things. Some requests are fine, many are downright insane, but there was one repeated request I couldn't ignore from our authors: help me find new readers.
I don't like spamminess, and neither do you, so we set about building a meritocratic service to connect talented authors with readers in a targeted and unobtrusive way.
Here's how it works: Readers subscribe to categories of books they love, and Publishizer sends them Reader's Picks, a weekly digest of the top performing books in categories they subscribe to. That's it! Readers get first dibs on awesome preorder rewards, and authors get exposure to new book lovers, like you and me.
If you're a sci-fi fan, tech geek, romance lover, history buff, travel nut or general bibliophile, head over to 'Subscriptions' in your profile, and subscribe to the categories of books you love. You can check it out here:
https://publishizer.com/profile/subscriptions/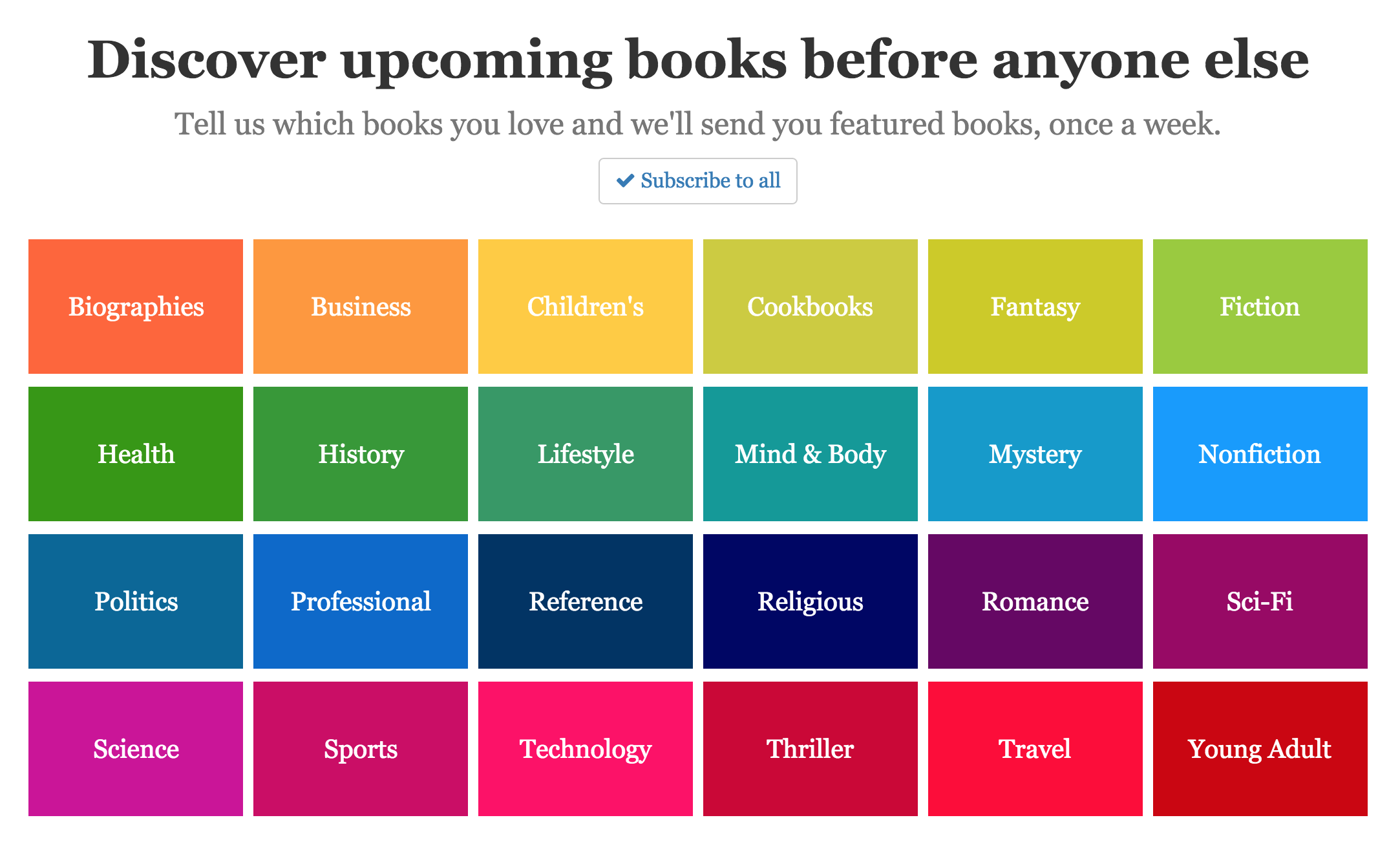 Bam! And you're in. We'll be whipping the crack to improve Reader's Picks over time, to help our loyal community of readers find the coolest upcoming books, and connect directly with amazing writers, artists and thinkers who go out of their way to make your life that little bit more awesome.
Guy